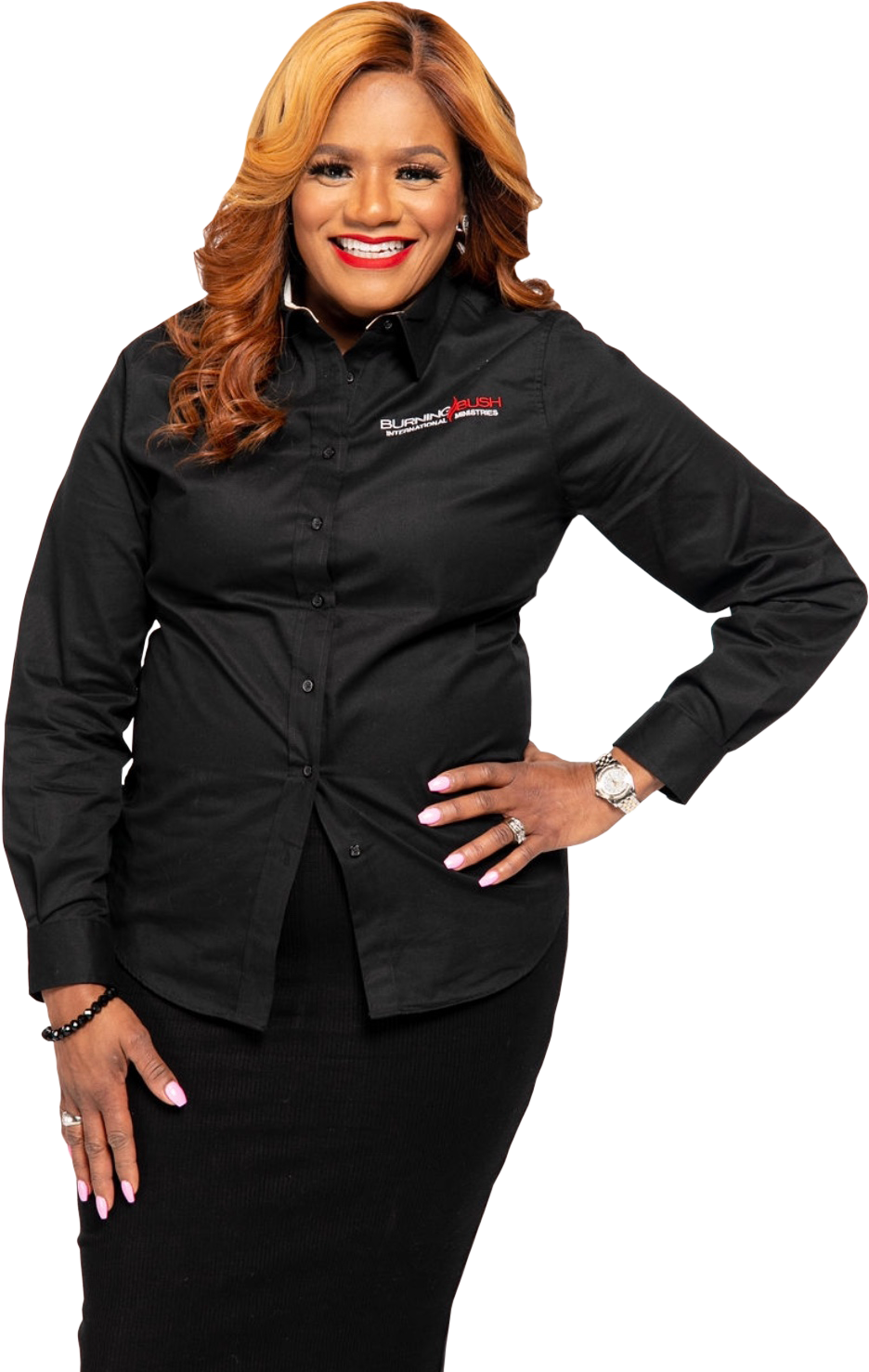 "Give her of the fruit of her hands and let her own works praise her in the gates." Proverbs 31:31
Virtuous, Strong, Honorable, Wise, Understanding, Patient and Kind are just some of the words used to describe this humble Woman of God.
Evangelist Bonita Shelby is the First Lady of Burning Bush International Ministries (COGIC) in Ypsilanti and Jackson, Michigan, where Apostle Don W. Shelby, Jr., is her Pastor and Husband. They have been married for twenty seven years and from this union they have been blessed with five children (two boys and three girls) Don III, Courtney, Andrea, Trenton and Amber also know as The Shelby 5.

Evangelist Bonita Shelby received salvation at the age 16 and was called to the ministry at the age 23. Recognized as a praying woman, possessing many spiritual gifts, including prophesy and discernment, Evangelist Shelby has traveled extensively declaring the Gospel of Jesus Christ. In addition, she has been the keynote speaker at several women's conferences and motivational seminars.

In 1995, the Lord gave her the name "ECCLESIA"-a Greek word meaning "A Called Out Assembly," for the Women's Department of Burning Bush International Ministries. Evangelist Shelby leads this called out assembly with God given grace and wisdom. Under this Ministry, she has organized many life changing Conferences, retreats, and seminars designed to minister to the needs of women from all walks of life. Now the Flare Women's Ministry of the Burning Bush Church under the direction of Evangelist Shelby is one of the fastest growing women's ministries that continue to impact women all across the world.

A helpmeet to her husband, Evangelist Shelby works diligently to coordinate many Programs for the Burning Bush Church such as the Food & Clothing Ministry, Outreach Campus Ministries at the University of Michigan and Eastern Michigan University, and she is the President and Overseer of the Award Winning Burning Bush Choir.

Evangelist Shelby plays an active role in Southwest # 1 Michigan Jurisdiction as President of the Superintendent's Wives. She also is a part of the Ways and Means Committee of the same Jurisdiction.

Evangelist Shelby is a powerful woman of God who serves as an example of a virtuous woman for both the young and old at the Burning Bush International Ministries and abroad.